Rules Engine provides a way for business analysts to create and manage a knowledge base of data transformation rules that need to be automatically applied to your data. It contains an intuitive UI for business analysts to set up business rules that can be executed in a data pipeline.
Go to Documentation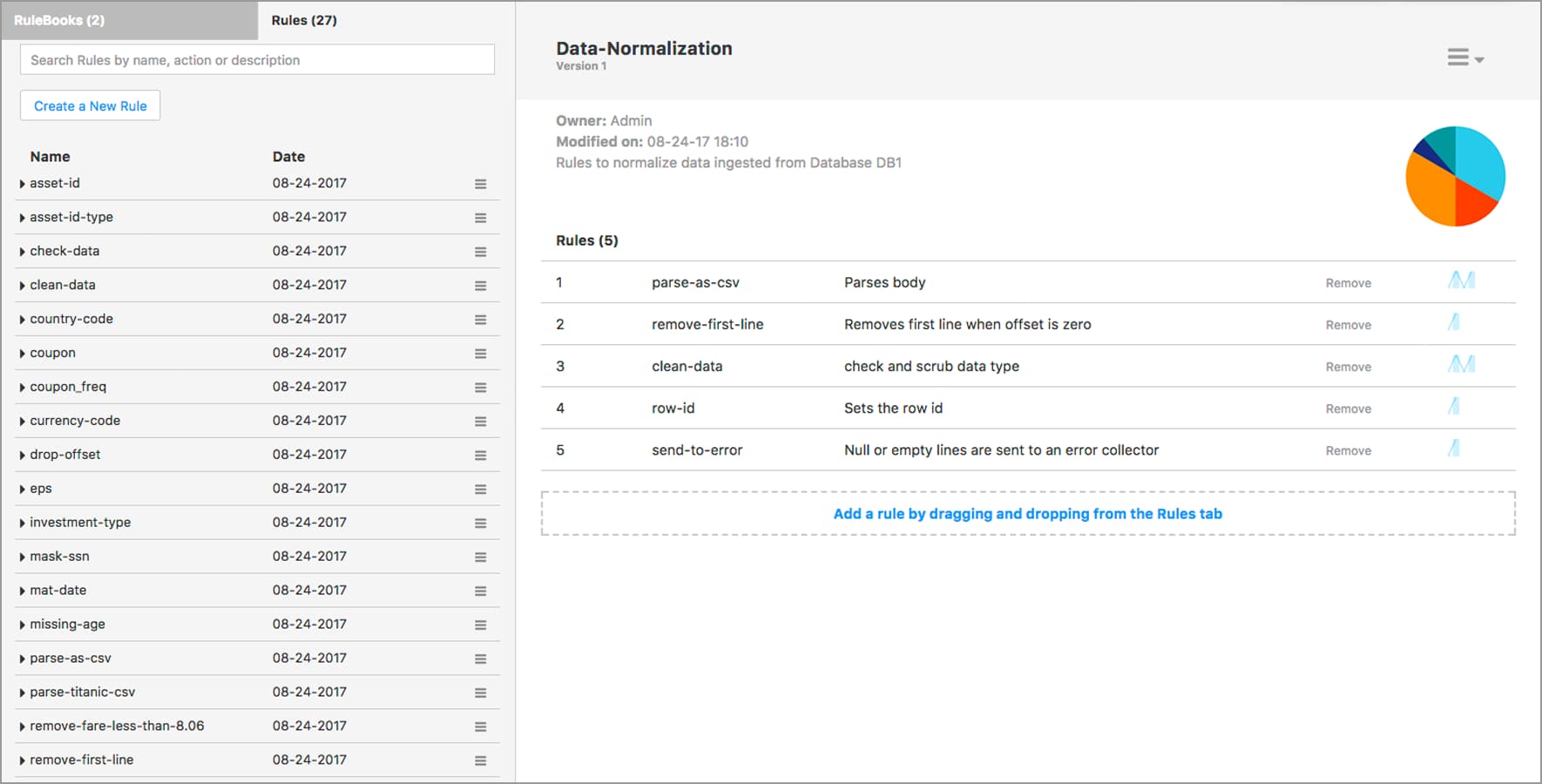 Code-free business rules UI
Intuitive, code-free UI for business analysts to build and manage transformation rules
Fully integrated
Available as a library to integrate with JBoss, Spring, WebLogic and SQL tools
Easy governance
Centralized repository of policies and transformation rules
Flexible and intuitive rules management
Easy organization and grouping of rules using rulebooks; Intuitive business UI for creation and management of rules and rulebooks.
Scalable
Integrates with CDAP data pipelines for horizontal scalability
#BDAM: Introducing a Rules Engine for Big Data processing, by Nitin Motgi, Cask
#BDAM: Building an ECA Rules Engine for IoT with CDAP, by Bhooshan Mogal, Cask